Hey y'all! I'm back and with my very first book share blog post. It's probably not the typical book share that you're thinking, nonetheless I'm super excited to share it with you all.
So let's just get right into it. When Mona Lisa P. shared the surrounding theme of her coloring book, Our Sisters Next Door, I immediately got super excited and I kinda think you will too!
1. I'm here for ALL THINGS empowering women!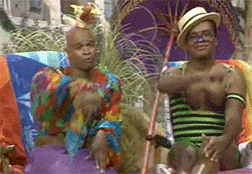 2. Aaaaaaaand catch this. She's a sista!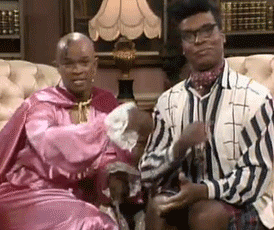 CNN wrote in a 2016 article, "Coloring has therapeutic potential to reduce anxiety, create focus, or bring about more mindfulness." I'm here for all-a-dat, okay! With the climate of the world these days, we can all use a stress reliever, right?!? Read more on the CNN article here.
But seriously, what's cool about this particular coloring book for me is the theme of bringing together women, all from different ethnic backgrounds, cultures, and regions of the world. Mona Lisa P. says, "she commissioned 9 women across the globe to create an illustration representing a day in their lives." I don't know about you but I love the idea of her promoting women empowerment via mindfulness. It kinda reminds us to check in with ourselves mentally to make sure we're good; killing two birds with one stone, self-care and women empowerment.
Okay ladies so to add a little bit of fun, I came up with three cool ways to incorporate the Our Sisters Next Door coloring book into your own life.
Me time, that's a must right?!? A glass of wine (preferably red – Bolla Merlot is my favorite) + some soothing music + Our Sisters Next Door coloring book = a relaxing night, clearing your thoughts. Aaaaahhh!
You could also pack it with you for a day at the beach or by the pool, or even for a Sunday funday at the park. Super serene right?!?
And if you're into entertaining, like myself, incorporating it into a girls night would be hella cool. Something different, right?!? Just think, you + your girls + your favorite wine (mine is Bolla Merlot of course) + your favorite snacks + music + Our Sisters Next Door coloring book! Yep that just may be my next birthday idea. Nice and low key.
To support Mona Lisa P. and Our Sisters Next Door, click here. You can also find her on instagram here. Tell her I sent you!
Also for more info on coloring books and the benefits of them, feel free to check out these: The Huffington Post here. The Washington Post here. USA Today here. Psychology Today here.
As always I'd love to hear from you in the comment section below. Feel free to share if you found this blog post interesting and helpful.
Xoxo,
Jimē